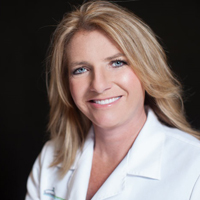 By Dr. Suzanne Ebert, vice president of operations and customer relations, ADA Practice Transitions.
As the Great Resignation reaches dentistry, it may exacerbate existing access-to-care problems — possibly leading to declining oral health, more dental emergencies, and even an increase in heart disease and other serious health problems.
A July report by the ADA's Health Policy Institute found that 74% of private practice dentists say that it is currently "extremely challenging" to recruit qualified dental hygienists, and another 19% say it is "very challenging." Similarly, 84% of dentists say it is extremely or very challenging to recruit dental assistants. We recently looked at ways that practice owners can retain their knowledgeable staff who have built relationships with patients.
However, dentistry is also seeing another side of the Great Resignation: many older dentists are accelerating their retirement plans.
At ADA Practice Transitions, we're seeing another trend: young dentists are embracing the opportunity to step into established practices and take proactive steps to retain hardworking staff. In many cases, these dentists can tap into programs, such as the National Health Service Corps, that forgive student loans for dentists providing care in underserved communities.