Jan 30
2023
For Ambitious Young Dentists, The Great Resignation Offers Opportunity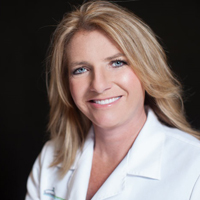 By Dr. Suzanne Ebert, vice president of operations and customer relations, ADA Practice Transitions.
As the Great Resignation reaches dentistry, it may exacerbate existing access-to-care problems — possibly leading to declining oral health, more dental emergencies, and even an increase in heart disease and other serious health problems.
A July report by the ADA's Health Policy Institute found that 74% of private practice dentists say that it is currently "extremely challenging" to recruit qualified dental hygienists, and another 19% say it is "very challenging." Similarly, 84% of dentists say it is extremely or very challenging to recruit dental assistants. We recently looked at ways that practice owners can retain their knowledgeable staff who have built relationships with patients.
However, dentistry is also seeing another side of the Great Resignation: many older dentists are accelerating their retirement plans.
At ADA Practice Transitions, we're seeing another trend: young dentists are embracing the opportunity to step into established practices and take proactive steps to retain hardworking staff. In many cases, these dentists can tap into programs, such as the National Health Service Corps, that forgive student loans for dentists providing care in underserved communities.
Dentists are retiring earlier
For some late-career dentists, the challenges posed by the COVID-19 pandemic have prompted them to re-think their exit strategies.
In many cases, these older dentists had planned to work another three to five years. When they closed their practices to all but emergency procedures early in the pandemic, they had time to think — and some found they were ready to retire. Long-nagging aches and pains dissolved as they spent more time with family and rediscovered hobbies and passions. Others had health issues that put them at higher risk of complications from COVID-19, making them reluctant to return to practice.
So as practices resumed typical schedules in the summer of 2020, some dentists began making plans to accelerate their retirement plans.
In some cases, they turned to practice transition services like ADA Practice Transitions to find a buyer who would care for their long-term patients. But in other cases, these owners lacked the patience to find a buyer. They simply closed their practices, especially if they were struggling with staffing or health-related issues.
Data confirms this trend: a January 2022 analysis of ADA masterfile data by the ADA's Health Policy Institute found that the average retirement age for dentists has dropped to 67.9 years old, down from a peak of 69.1 in 2018.
An opportunity to boost would-be practice owners
I see these challenges as posing a great opportunity for ambitious young dentists. According to a February 2021 study conducted for the ADA by KJT Group, 83% of current dental students want to own or partner in a practice within ten years of graduation — and now is the perfect time for them to do so.
Banks are willing to lend to these young dentists, even if they have student debt, because dental practices rarely fail. This is especially true in underserved markets where local banks are willing to write a loan that keeps a dentist in town. (Those bankers and their families need convenient dental care, too.)
Many owners eager to sell are willing to settle for a lower price if they can find the right person. I've seen practices valued at $800,000 list for just $500,000. I've even seen sellers practically give their practices away for the cost of the building, relieved that their long-term patients will still have a trusted caregiver. This can give an incoming dentist some budgetary breathing room to upgrade the office.
Plus, the National Health Service Corps and similar state programs will help dentists pay down their student loans if they are willing to work in underserved markets. I have spoken with dentists who have had hundreds of thousands of dollars of debt forgiven while building successful, satisfying careers.
Now is a perfect moment for an ambitious dentist who has long dreamed of ownership to make their move. And these smaller-market practices can be very lucrative. I have talked to many owners who earn a very comfortable living working only three days a week. Several "underserved" areas lie within an easy drive of a larger city, enabling dentists to have the best of both worlds: the lower cost of living and lower crime rate, with ready access to urban arts scenes and international airports.
At ADA Practice Transitions, we're helping match these would-be buyers with long-time owners who are ready to sell. Our goal is to help preserve access to care in communities of all sizes by helping sellers find someone with a similar philosophy of care who can care for their practice long after they retire. We also connect buyers with resources from the ADA and elsewhere to help them gain the skills they need to manage a successful practice — including hiring and retaining hygienists and other essential staff.
Finding opportunity in the Great Resignation
Early-career dentists are seizing this moment to take the next step in their careers, one that allows them to find satisfaction in practice ownership. And while many long-tenured hygienists have left, others are enrolling in dental hygiene school, eager to pursue a stable, rewarding career.
Together, this new wave of dentists and hygienists will continue to evolve the future of dentistry while building satisfying careers.
Meanwhile, the Great Resignation offers young dentists an unparalleled opportunity to purchase an established practice where they can continue to deliver care.
If you're considering buying, start by talking to (at least) three banks. These conversations will cost you nothing but a little time and can help you understand the process and costs of a purchase. Remember, even if you have student loans, banks are willing to lend for a practice purchase, provided that you have good credit and will be able to service the loan. Plus, bankers can give you advice on strengthening your application. Now could be a great time to finally take the leap into practice ownership.