Jul 27
2022
Retaining Dental Staff During The Great Resignation, And Through Practice Transitions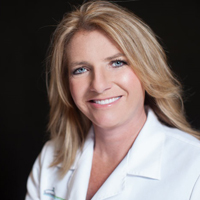 By Dr. Suzanne Ebert, ADA advisor, ADA Practice Transitions (ADAPT).
The Great Resignation has reached dentistry — especially as hygienists choose not to return to the profession. In fact, a new study co-authored by the American Dental Hygienists' Association and the American Dental Association found that the COVID-19 pandemic has resulted in a contraction of about 3.75% of all hygienists, representing a loss of approximately 7,500 hygienists nationwide.
The result is a scramble for qualified staff: 69% of dentists now cite staffing issues as the top challenge facing their dental practice.
Without these critical staff, many dentists aren't able to see as many patients, especially since new COVID-19 infection control protocols require more staff time than before the pandemic. 32.3% of owners say that trouble filling vacant staff positions prevents them from running a full schedule — leading to longer wait times for patients who may wind up skipping preventive care altogether or allowing simple problems to become serious. Over time, this may lead to more dental emergencies and a potential increase in heart disease, digestive trouble, and other serious health problems.
And the problem is only getting worse. In October 2020, 51.8% of owners said that it was "extremely challenging" to recruit hygienists. By November 2021, 75.6% of dentists made the same claim.
Meanwhile, driven by COVID-19, many dentists are choosing to retire earlier than planned. The average retirement age for a dentist has dropped to 67.9, down from a peak of 69.1 in 2018. Through my work at ADA Practice Transitions, I help these retiring dentists find like-minded buyers to ensure patients continue receiving care. However, buyers taking over a long-standing practice have their own challenge: retaining that long-term staff through the transition to provide continuity for patients.
That's why it's essential that owner dentists take steps to retain their most valuable resource: long-tenured, knowledgeable staff who have built trust with patients.
Why hygienists are leaving the workforce
When dental practices closed at the start of the COVID-19 pandemic in March of 2020, many staff were sent home. Even as practices began reopening, many of the 98% of practicing dental hygienists who are female found themselves juggling child care challenges and needing to stay home. Dental work has no "remote" option, and dental schedules inherently lack the flexibility to pivot when a child has to stay home unexpectedly due to a COVID exposure.
As a result, many hygienists began to exit the profession entirely. Even as the pandemic has eased, many hygienists have not returned — nor do they plan to. An August 2021 study found that 74% of hygienists not working had left the profession for voluntary reasons. While some say they are "waiting out" the pandemic, a full 37% say they have decided to retire.
Some of those remaining are leveraging the shortage to improve their circumstances, whether finding jobs closer to home or negotiating for greater flexibility, higher pay, or better benefits. By May 2021, 70.7% of practice owners had raised pay for their dental hygienists.
Hygienists' career changes mirror the larger Great Resignation in which an October 2021 Gallup poll found that 48% of US workers were actively job searching or watching for new opportunities.
However, even as workers look for greener pastures, 52% of those voluntarily leaving a job said that their manager could have "done something" to keep them. Dentists who want to retain their staff should begin to think differently about how they work with and reward their most valuable contributors. After all, when a hygienist leaves, dentists need to continue to provide the care and will do it themselves or ask an associate to perform periodontal procedures, which limits their time for more complex (and lucrative) treatments.
When one hygienist leaves, many owners simply dust off their old "help wanted" ad and begin looking to replace their staff. Today, that's not enough to compete in an increasingly competitive market — especially since dentistry can't offer "work from home" as a perk.
If you own a practice, here are some proactive steps you can take to retain your staff.
Hire smart, not fast
The best way to retain staff starts long before their first day: finding the right person for the practice rather than the first available person. After all, dentistry is all about relationships. When I hired hygienists and staff for my own practice, I paid close attention to how a prospective hire would fit in and support me, the rest of the staff, and the patients. Specific skills can be trained, so it's more important to find a person with the right personality, a strong work ethic, and similar expectations about the role.
To identify this right person, make sure your interview is a two-way conversation. Describe how the office runs, then ask how that meshes with the prospective employee's experience, preferences, and expectations. Listen closely to their answers, especially if they are coming from a practice much larger or smaller than yours where things may have worked differently. Your to-discuss list should include:
How the staff works together
What hygienists handle and what is delegated to assistants
Whether the hygienist will work from a dedicated operatory or float between several
The typical pace (look at an average week's schedule together)
How vacations and time off are covered
Use these conversations to ensure everyone shares the same expectations and no one is disappointed. It's better to wait a few extra weeks for the right person who will fit in rather than hire the wrong person and need to launch another hiring process six months later.
Reevaluate compensation and benefits
When was the last time you evaluated how your pay and benefits stack up? The federal Bureau of Labor Statistics cites 2020's median hygienist pay as $77,090 per year, or $37.06 per hour. The average dental assistant earned $41,180 annually, or $19.80 an hour. While this varies greatly by state, it gives you a starting point. Talk to fellow owners in your area to see how you compare. And remember that as many industries raise their wages or offer more flexibility, you may need to compete beyond dentistry. I've heard many stories of personable dental staff taking their skills to customer service-type roles that they can do from home, with more flexibility to balance their families' needs
While you're at it, take a fresh look at the benefits you offer. If you can't afford to increase salaries, consider more time off, a CE allowance, or greater flexibility. Think about profit sharing, as it ties the practice's success to the staff's pocketbook. Talk to your staff to see what's important to them.
Build career satisfaction through regular coaching conversations 
More money only goes so far if your staff are miserable. Help staff see how vital they are to the practice's success and help them define (and pursue) a career path that reminds them why they chose dentistry in the first place.
Have an honest conversation with each staff member about their goals. This is especially vital if you have just purchased the practice: make an effort to get to know your new team! What do they want to learn? Would they like more autonomy or more mentorship? Do they want to manage junior staff or take a larger role in the business? Does an assistant want help becoming a hygienist, or is a hygienist considering dental school?
Ahead of the first conversation, tell the entire staff you'll be meeting with everyone to understand their goals and how you can work together to help them — and the practice — thrive. Ask them to think about what they want to accomplish and things you and the team might do differently. Think of your role not as boss or manager, but as a coach.
At the end of each discussion, set a few concrete action items that will help your employee reach their goals. It could be things like seeking CE or making a schedule change. Designate who's responsible for which actions and set target dates for completion. Then revisit these conversations periodically to check in, celebrate progress, and find solutions for things that haven't yet panned out. The goal is to ensure that staff know you're invested in their satisfaction and success.
Look for ways to work together as a team to advance everyone's goals. For example, you could host a monthly "lunch and learn" where you watch a webinar together or discuss a journal article. Partner with nearby dentists or specialists to share learning or case reports.
Do "little things" that add up
Beyond helping with career growth, make sure you show your appreciation for your staff's hard work. Even little things can make a difference, such as treats, unexpected extra PTO, staff dinners, or office competitions with prizes. Recognize birthdays or work anniversaries. If you're just coming into the practice, strive to build some team spirit and acknowledge your staff.
A handwritten note or genuine thanks when someone goes above and beyond can be just as rewarding as a raise. And be sure you pass along any praise or compliments from patients. Share these publicly, whether during a team meeting or on your practice's social media, to further acknowledge staff efforts.
Fundamentally, ensure you are always treating staff fairly and with respect.
 Help your staff balance their other commitments
Yes, a dental office needs to be open at set hours. But when was the last time you examined how well your schedule meshes with your staff's off-the-clock needs?
Ask staff what their ideal schedule would look like. You may be surprised to learn that one team member wishes they could attend their child's activity on Wednesday afternoons or volunteer on Friday mornings. One person might prefer to work four longer days while another team member wouldn't mind picking up an extra half day each week. Listen to these requests and see if simple changes or swaps might accommodate these ideals.
If you're new to the practice and considering extending or changing the hours, discuss it with your staff first to get their buy-in. Avoid springing changes on them that will affect their work-life balance.
And wherever possible, try to offer some flexibility when "life happens."
Retain your staff to preserve access-to-care
While the hygienist shortage poses serious challenges to dentistry, closing practices hurts communities and patients who most need care.
That's why we at ADA Practice Transitions (ADAPT) help match would-be buyers with long-time owners who are ready to sell. We also match owners with like-minded associates. Along the way, we provide coaching to help set dentists — and staff — up for lasting success. While we focus on matching dentists, we know that dental staff at all levels are essential to keeping practices thriving and serving patients long after the Great Resignation has eased.