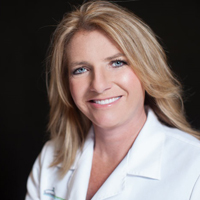 By Dr. Suzanne Ebert
There is no such thing as a typical dental practice. They can range from standalone rural spaces to sleek urban offices, with everything in between. When trying to nail down your ideal, some factors are easy to identify: treatments offered, schedule, and target compensation.
Other factors fall into gray areas, where an "ideal" is harder to articulate. In these cases, you need to think about what sounds most appealing to you.
Ask yourself these questions to begin deciding what kind of practice will suit you best.
Are you a relationship- or volume-driven dentist?
Some dentists build their practices on patient relationships, while others focus on driving volume. The approach is reflected in the practice's policies and patient expectations.
A practice built around patient relationships may have processes that ensure no one ever waits more than 5 minutes beyond their appointment time. These dentists tend to spend more time with each patient and nurture each relationship rather than delegating this function to staff. These practices may be entirely fee for service and often charge in the top 1%.
By contrast, a volume practice may run multiple treatment rooms simultaneously by delegating as much as possible to auxiliaries. In this model, staff members are the primary relationship builders while the dentists work on doing their tasks as efficiently as possible. These practices tend to accept insurance and make up for lower fees through increased volume.
Both practice styles can be professionally and financially rewarding, but they are typically incompatible.