Apr 6
2022
Questions To Ask Yourself When Identifying Your Ideal Dental Practice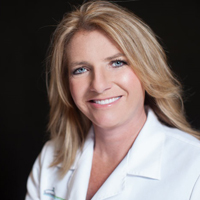 By Dr. Suzanne Ebert
There is no such thing as a typical dental practice. They can range from standalone rural spaces to sleek urban offices, with everything in between. When trying to nail down your ideal, some factors are easy to identify: treatments offered, schedule, and target compensation.
Other factors fall into gray areas, where an "ideal" is harder to articulate. In these cases, you need to think about what sounds most appealing to you.
Ask yourself these questions to begin deciding what kind of practice will suit you best.
Are you a relationship- or volume-driven dentist?
Some dentists build their practices on patient relationships, while others focus on driving volume. The approach is reflected in the practice's policies and patient expectations.
A practice built around patient relationships may have processes that ensure no one ever waits more than 5 minutes beyond their appointment time. These dentists tend to spend more time with each patient and nurture each relationship rather than delegating this function to staff. These practices may be entirely fee for service and often charge in the top 1%.
By contrast, a volume practice may run multiple treatment rooms simultaneously by delegating as much as possible to auxiliaries. In this model, staff members are the primary relationship builders while the dentists work on doing their tasks as efficiently as possible. These practices tend to accept insurance and make up for lower fees through increased volume.
Both practice styles can be professionally and financially rewarding, but they are typically incompatible.
Do you want to be part of the community or prefer your privacy?
Some dentists prefer a "small-town" feel where they run into their patients at local restaurants or stores and participate in community events. Alternatively, some dentists prefer anonymity. They want to live and work in two different towns and prefer not to run into patients during their off-hours.
What's your style? Are you modern or traditional?
Do you like using brand new equipment and trying the latest procedures, or would you rather rely on the tried and true? Are you at the cutting edge, eager to try new techniques?
Does a minimalist new office energize you, or do you feel at home in a more "lived in" space? Would an antique dental cabinet be out of place in your ideal office?
How would you like to dress for work – scrubs, business casual, or more formal?
While a space can be updated – particularly if you're buying – the underlying feel of an office can be harder to change.
Are you rural or urban?
Location, location, location. A dentist's location makes a big difference in both your work life and how you live.
A rural practice usually has lower overhead and less competition — and can be very lucrative, even on a part-time schedule. Fewer colleagues serve rural areas, which can be ideal for dentists who prefer doing all types of procedures. Rural dentists are generally more involved in their communities and take on leadership roles in their towns. These locations may offer financial incentives to attract dentists to rural areas and keep rural practices open.
Urban practices typically have a higher overhead, with particularly high real estate or leasing costs. Competition keeps marketing expenses higher since patients have a multitude of choices. Dentists in these areas are more likely to refer patients out for specialty care.
Lifestyles vary tremendously. The cost of living is usually lower in rural areas, with the trade-off being less nightlife but more outdoor recreation. An urban setting can be much more expensive, but it may offer more academic options for your children.
As you review practices, ask yourself these questions – and don't shy away from asking the owner dentist for details on how the practice operates. After all, you both want the same thing: a good fit that ensures continuity of care for patients and a great working environment for the team.
Dr. Ebert built a successful dental practice from scratch. After selling her practice, she became the Dental Director of a Federally Qualified Health Center where she provided high quality care to underserved populations. She joined ADA Practice Transitions as the ADA Advisor to provide real and tangible benefits to dentists as well as helping to address access to care issues across the country. She is currently ADAPT's VP of Dental Practice & Relationship Management.