Oct 21
2021
A Guide To What It Costs To Sell A Dental Practice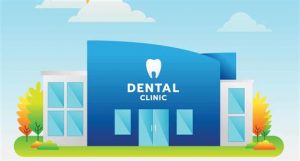 By Dr. Suzanne Ebert. Dr. Ebert built a successful dental practice from scratch. After selling her practice, she became the dental director of a federally qualified health center where she provided high quality care to underserved populations. She joined ADA Practice Transitions as the ADA Advisor to provide real and tangible benefits to dentists as well as helping to address access to care issues across the country. She is currently ADAPT's VP of Dental Practice & Relationship Management.
The answer to "what does it actually cost to sell a dental practice?" is as you'd expect – it depends.
Numerous factors play into selling a dental practice and make each sale unique, impacting the total cost. This article will discuss some of these factors, offer a range of costs, and explore ways to minimize or avoid those costs.
First, let's consider an example I've encountered of a very low-cost and frictionless dental practice sale:
A dentist in the Midwest was starting to think about owning his own practice after working as an associate for a few years. The first step he took was attending a CE event about an hour away from his home, where he spoke to some supply reps about his interest in owning a practice. They mentioned that a nearby practice had been closed for about six months, which he checked out on his way home before calling the owner dentist. Both agreed it seemed like a good fit and decided to see if they could come to an agreement. In the following weeks, they negotiated a price, drew up all necessary documents, and completed the transaction without needing a broker or valuation. The negotiations were collegial and both sides were satisfied with the outcome. The buyer spent an estimated $2,000 on legal fees and the seller relied on the documents that the buyer and his lawyer created.
Having described his story as a "fluke," the buying dentist is unaware of any other dentist who shares his experience. He considers himself very lucky for how smoothly his acquisition played out. Despite being on opposite sides of the transaction, taking the risk to trust the selling dentist resulted in a valuable mentorship opportunity. Meanwhile, the selling dentist was relieved to find the right person to carry on his small-town legacy.
I've also heard of situations where trusting the negotiating partner didn't end well. The vast majority of dentists say that transitioning practice ownership is complicated and full of uncertainties. Unsettling questions arise, such as "Is this the right decision for me?" "Is this a fair price?" or "Are these numbers accurate?" As a result, many dentists end up going to companies like ADAPT or a broker for help. And most also engage some combination of lawyer, accountant, and bankers.
That being said, the primary cost drivers for an owner when selling a practice are consistent no matter the approach.
Valuation
ADAPT urges each of our seller clients to acquire a formal and independent valuation. "Formal" implies that it corresponds with generally accepted principles for business valuations, and "independent" implies a fixed evaluation fee by which the company does not stand to gain additional revenue with a higher valuation. More and more banks now require a valuation, and they tend to prefer that it comes from an accounting firm or independent business valuation company
Valuation costs can range quite drastically. Some start at around $2,500 and include analysis of the practice's performance and an assessment of local data. On the high end, some use elaborate proprietary methodologies that employ a weighted average of the outcomes of several valuation formulas, sometimes coming with nicely bound books that can be shared with buyers as a sort of "sell sheet" for your practice.
A dental practice is worth what someone is willing to pay for it – regardless of what the valuation says. We've witnessed many dentists who cling to valuation numbers despite consistently lower offers. While this can work if you have the time and resources to wait for a better offer, it's essential to avoid getting too attached to a fixed price. You may have a practice where the value could become controversial (for example, an asset in a divorce or a partnership that is breaking up), in which case it's usually worth spending a little extra for a well-documented valuation backed by multiple methodologies. However, the value of most practices will fall within a range that is based on production and profitability.
Legal Fees
We also strongly encourage sellers to hire a lawyer who has experience drafting and evaluating the legal documents associated with selling a business, or even better, a lawyer with experience in dental practices.
It's necessary to secure a lawyer in your state, as many regulations vary by state. For instance, although you may have a connection in another state that can give you a good deal, that individual probably lacks the local expertise you need to handle things correctly from a legal standpoint. It is undoubtedly best to work with a local resource, even if it costs more. (You can find this local expertise by asking colleagues or checking with your state or local society, many of which maintain lists of nearby lawyers.)
Most of the time, you can expect to pay an hourly rate for these lawyer services. Fees usually range from $150/hour to over $400, depending on the lawyer.
You can reduce your lawyer's needed time, and thus your out-of-pocket costs, by compiling and preparing all the information they need ahead of time. This is why ADAPT provides our customers with checklists, templates, and worksheets covering everything required for the lawyer to complete all necessary paperwork.
Business Consulting or Broker Fee
The highest cost related to selling your practice is typically the business consulting or broker fee. While some business brokers may negotiate this fee downward depending on the circumstances of your practice, most charge around 10% of the practice's value.
Before signing anything, be sure to understand what is – and is not – included in this fee, as well as check for any exclusivity clauses. As with any industry, there are many excellent brokers in the market. Nonetheless, you will be paying a significant fee and should understand the full scope of what you are getting before signing an agreement. And note that even the highest priced brokers often recommend — or even require — that you hire an independent lawyer to review the final documents.
Real Estate
Whether you own or lease your current clinic, the underlying real estate will need to be addressed during the transition. ADAPT connects our customers to a trusted national commercial real estate firm that determines the best means forward after gaining a complete understanding of the situation, be that:
Consulting services: opinion of value, orchestration
Leasing services: assumption, renegotiation, relocation
Sale services: disposition, acquisition, sale-leaseback structuring,
Construction & Development: new clinic development (fee or at risk), existing clinic retrofits
The firm leverages decades of nationwide experience in commercial real estate to assist in developing a strategy fit for your long-term vision, whether it be ownership or leasing. Real estate service fees are traditionally structured as a percentage of asset or service value, although they vary from state to state. Practice sellers often seek guidance on the value of the underlying lease or owned real estate. Coming into play during the transition process and typically completed in a matter of weeks, an opinion of value is a traditional starting point and can be provided for around $2,000.
Other Costs
The overall price negotiation may include upgrades or repairs to the practice if the buyer requires it before purchasing the practice. These repairs are sometimes more than cosmetic and are needed to satisfy building codes. You can avoid these surprise costs by ensuring your practice and equipment are well maintained before listing. This allows you to make any necessary repairs without a hard deadline, which can avoid emergency contractor costs or supply chain delays.
Advertising fees may be included if you choose to list your practice on a website or in a dental journal. Some brokers have advertising in their prices while others charge for it separately. ADAPT does not typically list practices outside our own platform or website; if we do, it is with the owner's permission and will be included in our fee.