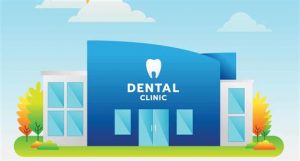 By Dr. Suzanne Ebert. Dr. Ebert built a successful dental practice from scratch. After selling her practice, she became the dental director of a federally qualified health center where she provided high quality care to underserved populations. She joined ADA Practice Transitions as the ADA Advisor to provide real and tangible benefits to dentists as well as helping to address access to care issues across the country. She is currently ADAPT's VP of Dental Practice & Relationship Management.
The answer to "what does it actually cost to sell a dental practice?" is as you'd expect – it depends.
Numerous factors play into selling a dental practice and make each sale unique, impacting the total cost. This article will discuss some of these factors, offer a range of costs, and explore ways to minimize or avoid those costs.
First, let's consider an example I've encountered of a very low-cost and frictionless dental practice sale:
A dentist in the Midwest was starting to think about owning his own practice after working as an associate for a few years. The first step he took was attending a CE event about an hour away from his home, where he spoke to some supply reps about his interest in owning a practice. They mentioned that a nearby practice had been closed for about six months, which he checked out on his way home before calling the owner dentist. Both agreed it seemed like a good fit and decided to see if they could come to an agreement. In the following weeks, they negotiated a price, drew up all necessary documents, and completed the transaction without needing a broker or valuation. The negotiations were collegial and both sides were satisfied with the outcome. The buyer spent an estimated $2,000 on legal fees and the seller relied on the documents that the buyer and his lawyer created.
Having described his story as a "fluke," the buying dentist is unaware of any other dentist who shares his experience. He considers himself very lucky for how smoothly his acquisition played out. Despite being on opposite sides of the transaction, taking the risk to trust the selling dentist resulted in a valuable mentorship opportunity. Meanwhile, the selling dentist was relieved to find the right person to carry on his small-town legacy.
I've also heard of situations where trusting the negotiating partner didn't end well. The vast majority of dentists say that transitioning practice ownership is complicated and full of uncertainties. Unsettling questions arise, such as "Is this the right decision for me?" "Is this a fair price?" or "Are these numbers accurate?" As a result, many dentists end up going to companies like ADAPT or a broker for help. And most also engage some combination of lawyer, accountant, and bankers.
That being said, the primary cost drivers for an owner when selling a practice are consistent no matter the approach.