Oct 6
2021
How COVID-19 Spurred Technology Adoption At Dental Practices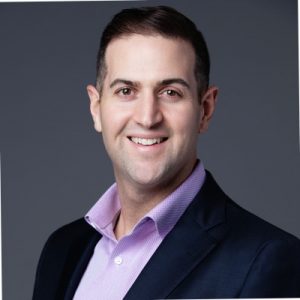 By Brian Doyle, vice president of enterprise sales, Rectangle Health.
COVID-19 led to fast and fundamental changes for dental offices' engagement and communication workflows with patients, adjustments that created a more positive experience for both parties.
Everything from pre-appointment tasks to how a patient checks out was forced into a digital transformation. In some cases, practices even introduced teledentistry to make the appointment itself virtual. Offices that have adopted new tools to digitize their administrative tasks have found these changes were necessary and are likely a key to their future.
Here's how the technological journey advanced for practices.
Introducing digital communication
While offices were closed in the early weeks of the pandemic, practices identified scheduling and check-in as two prime areas for improvement. These workflows could be digitized to improve efficiency and allow the practice to safely accept patients in a COVID-influenced world. It turned out this was the beginning of a much larger digital transformation.
In a lot of cases, it began with small steps, like text messaging patients to confirm appointment times or to let them know when it was safe to enter the office, enabling them to skip the waiting room. Those solutions allow practices to optimize their schedules, a process improvement that maximizes the number of patients who can receive in-person treatment in a safe and socially distanced environment.
Text messaging is a convenient way to point patients to complete check-in online, modify appointments, and even direct a patient to make payments using an online portal.
Data shows that 85% of people prefer text message communication from a company over a phone call, and SMS open rates are as high as 98%. This way the patient is truly receiving the information from the practice, rather than letting a phone call go to voicemail or disposing of a mailer.
Eliminating paper at check-in
Capturing information by traditional pen and clipboard was inefficient for both the patient and the office's administration. Adopting online check-in transformed dental practices from a paper-centric workflow to a digital one that eliminated the burdens of data entry and patients having to show up early to fill out forms.
Some practices held off on upgrading their technology thinking that patients wouldn't be open to it, but it turns out patients wanted tech-enabled efficiencies all along and COVID-19 has changed their expectations for convenience. One study said that 22% of loyal patients were willing to leave their providers due to a lack of digital communication tools.
Offering more payment options
The same study examined how patients pay their bills, as 33% of respondents said they would be willing to switch providers to avoid making manual payments.
Rather than asking a patient to search for a credit card at the end of a visit and wait at a terminal, many practices have begun offering options to keep payment on file or pay via text messaging to make checkout more efficient. Patients have long enjoyed the convenience of card-on-file technology for expenses like streaming services and gym memberships. Now this technology is becoming more mainstream in doctors' offices as well.
Digitizing the billing and payment processes also creates a more secure checkout for patients by eliminating the paper trail and encrypting contactless payments. For providers, it offers a solution to an important pain point by decreasing the wait time to receive payment and enabling them to experience revenue faster. Unlike waiting for payment to arrive by check in the mail, transactions can be instantaneous.
Preparing for the future
As the Delta variant of COVID-19 creates new waves of cases, offices will once again have to optimize occupancy in the office. According to an August survey of more than 19,000 dentists by the American Dental Association, nearly 65% of respondents say they are fully open and conducting business as usual, creating a pressing need for safety and efficiency.
It may be tempting for some practices to revert to pre-pandemic processes. Patients, however, have seen what these new technologies are like, and they want their communication and payment experiences to remain digital.
According to our joint survey with PYMNTS, 68% of patients want to review their medical history digitally and 56% want to establish digital payments and payment plans. Patients also prefer to book dental appointments online, as they now do for many other services.
Some offices were already integrating digital solutions, but it was the pandemic that led to the popularization of digital payments and the widespread adoption of digital registration and communication. These advancements will continue to make life easier for both the patient and provider long after the plexiglass comes down.