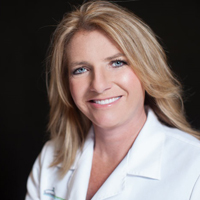 By Dr. Suzanne Ebert, ADA advisor, ADA Practice Transitions (ADAPT).
The Great Resignation has reached dentistry — especially as hygienists choose not to return to the profession. In fact, a new study co-authored by the American Dental Hygienists' Association and the American Dental Association found that the COVID-19 pandemic has resulted in a contraction of about 3.75% of all hygienists, representing a loss of approximately 7,500 hygienists nationwide.
The result is a scramble for qualified staff: 69% of dentists now cite staffing issues as the top challenge facing their dental practice.
Without these critical staff, many dentists aren't able to see as many patients, especially since new COVID-19 infection control protocols require more staff time than before the pandemic. 32.3% of owners say that trouble filling vacant staff positions prevents them from running a full schedule — leading to longer wait times for patients who may wind up skipping preventive care altogether or allowing simple problems to become serious. Over time, this may lead to more dental emergencies and a potential increase in heart disease, digestive trouble, and other serious health problems.
And the problem is only getting worse. In October 2020, 51.8% of owners said that it was "extremely challenging" to recruit hygienists. By November 2021, 75.6% of dentists made the same claim.
Meanwhile, driven by COVID-19, many dentists are choosing to retire earlier than planned. The average retirement age for a dentist has dropped to 67.9, down from a peak of 69.1 in 2018. Through my work at ADA Practice Transitions, I help these retiring dentists find like-minded buyers to ensure patients continue receiving care. However, buyers taking over a long-standing practice have their own challenge: retaining that long-term staff through the transition to provide continuity for patients.
That's why it's essential that owner dentists take steps to retain their most valuable resource: long-tenured, knowledgeable staff who have built trust with patients.
Why hygienists are leaving the workforce
When dental practices closed at the start of the COVID-19 pandemic in March of 2020, many staff were sent home. Even as practices began reopening, many of the 98% of practicing dental hygienists who are female found themselves juggling child care challenges and needing to stay home. Dental work has no "remote" option, and dental schedules inherently lack the flexibility to pivot when a child has to stay home unexpectedly due to a COVID exposure.
As a result, many hygienists began to exit the profession entirely. Even as the pandemic has eased, many hygienists have not returned — nor do they plan to. An August 2021 study found that 74% of hygienists not working had left the profession for voluntary reasons. While some say they are "waiting out" the pandemic, a full 37% say they have decided to retire.
Some of those remaining are leveraging the shortage to improve their circumstances, whether finding jobs closer to home or negotiating for greater flexibility, higher pay, or better benefits. By May 2021, 70.7% of practice owners had raised pay for their dental hygienists.
Hygienists' career changes mirror the larger Great Resignation in which an October 2021 Gallup poll found that 48% of US workers were actively job searching or watching for new opportunities.