Aug 20
2021
Battling The Great Resignation: How Automation Helps Short-Staffed Dental Practices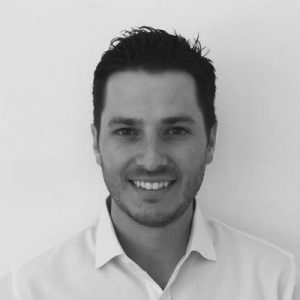 By Ryan Hungate, DDS, MS, a practicing orthodontist and founder and CEO, Simplifeye.
The pandemic changed the way healthcare providers ran their businesses and prodded them into adopting digital technology to better communicate with patients. While the changes may have been made out of necessity, now many healthcare practices are making the changes permanent.
Digital technologies such as website live chat, online appointment booking, telehealth visits, and contactless payment processing have proved to be popular with patients and a time-saver for staff members.
Digital Transformation and Automation in Healthcare
According to the Labor Department, four million people quit their jobs in April 2021. In the healthcare sector, that's left many practices short-staffed. Hiring is very competitive, and remaining staff members often feel overwhelmed and overworked.
To alleviate the issue, many practices are turning to automated workflows to replace manual tasks.
Appointment scheduling is one example. For years, healthcare practices including dental and optometry offices urged patients to call the practice to make an appointment. About a third of phone calls would end up going to voicemail or patients would hang up while on hold. If the patient did reach the scheduling team, the phone calls would often be time-consuming, and only about half would end with a booked appointment.
Now healthcare practices are utilizing 24/7 live chat services to engage website visitors anytime of the day or night. Live chat provides instant gratification for people seeking answers to questions, provides excellent customer service, and can facilitate appointments either by scheduling directly into the practice management system software or by collecting the relevant details and sharing them via a HIPAA-compliant method with the practice's scheduling team, who can then follow up and finish the appointment process.
Online appointment booking, which is also called direct scheduling, is another way to automate the scheduling process. People are used to booking restaurant reservations and travel plans online. Before the pandemic, many healthcare practices were hesitant to adopt online scheduling technology. Now, they see the value of it. The healthcare team can establish parameters such as which days and times they want to allow online scheduling, the types of procedures, and even which healthcare providers are eligible for online scheduling.
People expect to see a "Schedule Now" button on websites, and it can even be placed on Google My Business listings, Facebook pages, Yelp pages, and other sites. It gives patients the convenience to select the best day and time for them, and it reduces the amount of time the office staff has to spend on the phone.
Automated appointments reminders by phone and by text message are another example of shifting a manual process to a digital workflow. By reducing the amount of time the front desk team spends on the phone, they are now available to focus more on the patients in the office and their other tasks.
Adding Automation to Payment Processing
The automation in payment processing workflows is where healthcare providers see more benefits. Pre-pandemic, many practices still collected payment at the checkout desk, manually set up payment plans, and mailed paper invoices that could take weeks to reconcile. These were time-consuming tasks that became stressful for short-staffed practices.
Patients now want the convenience of being able to pay through digital options such as Apple Pay or Google Pay, through ACH payments directly from their bank account, through their mobile device, or through an online portal. The pandemic ushered in the age of contactless payments and people want to be able to pay without having to hand over a physical card.
People are used to Amazon's model of having their credit card saved on file so they don't have to type in their credit card number each time, and they like the ability to spread payments over several months. Healthcare companies can set up automated recurring payments with digital reminders that are sent to patients' cell phones and email addresses. When patients receive the reminders, they click the link to go to a HIPAA-compliant payment portal and can see their transaction history and payment information all in one place.
By leveraging automation and digital innovations, healthcare providers give patients the tools and functionality they want to communicate, schedule appointments, and pay their bills easily. More importantly, the technology automates time-consuming tasks so it takes less time and fewer people to manage. That alleviates the stress on short-staffed teams, and provides a win-win for patients and healthcare providers alike.