Jun 2
2023
Student Debt Puts Strain On The Dental Industry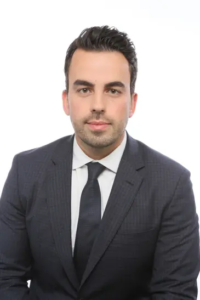 By Paul Vigario, founder and CEO, SurfCT. 
Dental student debt has reached unprecedented levels in recent years. As new dentists adapt to the healthcare world, many of them will choose jobs that pay off their loans and alleviate debt. This often results in more dentists opting for corporate roles over starting their own private practice, adding even more strain to an already fragile healthcare system where more than 100 million people in the U.S. face barriers to accessing care.
Medical student debt has lasting repercussions on communities across the country, and that gap will only continue to grow as student debt increases and incoming doctors struggle to provide local care in favor of corporate careers.
The Student Debt Crisis
According to the American Dental Education Association (ADEA), the average debt for graduating dental students in 2022 was $293,900, a 434 percent raise from an average debt of $55,000 in 1990. This amount has the ability to jeopardize a new doctor's ability to choose their own career path. Reports show that the majority of in-debt dentists choose to work at corporate offices rather than start their own practice to secure a consistent income and pay off their loans.
Graduates are also choosing corporate companies over private practices to avoid overhead costs and gain access to new technology, but choosing the corporate route means they lose autonomy and patients are often less satisfied. According to the American Dental Association (ADA), the percentage of dentists in solo practice declined from 84.7 percent in 2005 to 73 percent in 2021, while the percentage of dentists working in large group practices increased from 16 percent in 2005 to 22 percent in 2017.
Healthcare Deserts
Condensed healthcare systems created by market consolidation and rising costs have created healthcare deserts all over the United States. Many of these healthcare deserts can be attributed to medical students choosing corporate roles over private practices due to the debt they acquire. Students with large amounts of debt can be discouraged from practicing in rural or low-income areas that may offer lower salaries or fewer employment opportunities. This pushes up-and-coming dentists to reside in condensed markets which means fewer dental offices in smaller, more rural areas.
As of 2021, 80 percent of counties in the U.S. lack proper access to the healthcare services they need to maintain health. Healthcare deserts force patients to drive upwards of 30 minutes to reach healthcare facilities where there are not enough staff to treat them. For example, of the 67 counties in the state of Florida, only one has enough dentists to treat all patients. This disparity forces patients to live without essential care that can improve their quality of life. Those without access to dental care often deal with preventable ailments that keep kids out of school and adults out of work.
Change Makers
To address the dental student debt crisis and the consequential healthcare deserts, healthcare professionals and patients alike have called for increased government funding for dental education, as well as the expansion of loan forgiveness programs for dental professionals who work in underserved areas. These federal programs have the power to give communities experiencing a healthcare desert the care they need, all while encouraging dentists to create their own practice outside of the corporate system.
The bad news is, patients cannot wait for Biden to pass student loan forgiveness bills to access care. The key to solving the student debt crisis in the meantime is shifting their attention to companies that are for doctors, by doctors. Many of the healthcare brands that work with us at SurfCT are entrepreneurial and want to put the power back in the hands of the dentist.
These brands are creating a pathway for practice ownership by offering their resources to incoming dentists. While there is an immense student debt load, the industry response has created new ways for upcoming dentists to create their own paths and circumvent issues that have plagued the industry for decades. Industry actors are crucial to ending the student debt crisis and will be the launching point for solving healthcare deserts all over the country.