May 16
2022
5 Ways To Keep Your Private Practice Competitive: The Trend Toward the DSO Business Model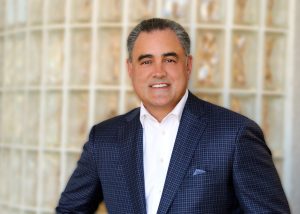 By William S. Barrett, Esq., CEO, partner and co-chair, National Dental Law Group at Mandelbaum Barrett PC.
The increasing expansion of dental support organizations (DSOs) has become a polarizing topic in the dental industry over the last several years—some professionals credit DSOs as being a useful tool in the practice of dentistry, while others blame the DSO business model for destroying dentistry as we know it.
Despite this back and forth, the DSO model continues to be a popular and growing option for many dental practitioners. According to the American Dental Education Association, in 2021, 18.1% of dentists intended to work in DSOs immediately after graduating dental school, while the American Dental Association Health Policy Institute reported that 10.4% of all dentists in 2021 were already affiliated with a DSO.
Based on current trends, these numbers will only continue to grow in the foreseeable future. Declining insurance reimbursements and regulatory changes will favor larger organizations with more available capital, and well-documented changes within the industry will also drive consolidation.
As time goes on, even established individual practices may find it difficult to compete against DSOs for talented dental associates because of the DSOs' abilities to offer higher guaranteed compensation and robust benefit packages.
Further, in exploring potential practice exit strategies at the time of retirement, even the most established and independent private practitioner dentists might find that selling to a DSO provides the most practical exit strategy because their access to capital and debt is more advantaged than that of most individuals. This is especially true in very large practices with multi-million-dollar valuations.
What DSOs Do Right
For private practice owners, there are lessons to be learned from DSOs. DSOs appeal to a substantial portion of the dental industry. The Association of Dental Support Organizations (ADSO) boasts several benefits of DSOs for dentists, including centralized practice support, access to state-of-the-art tools and products, robust continuing education opportunities, and lower supply costs.
For patients, DSOs may enable dental professionals to devote more of their time to patient care, offer more flexible hours, and accept a greater variety of insurance plans.
DSOs also excel at practice operations, which can maximize the utility of fixed practice costs such as rent, labor, equipment, billing, administration, accounting and marketing, to name a few. Most DSOs employ experts to negotiate contracts with suppliers, landlords, and media, because their scale affords them more bargaining power and, typically, lower costs than are achievable for private practices.
How to Keep Competing
Although DSOs have identified and addressed a certain need within the industry, many practice owners are committed to preserving the private practice of dentistry, and many patients still value their local community dentist and personal relationships. Despite DSOs' potential advantages in scale, negotiations, and business intelligence; practices built on the traditional model can still be successful at competing with DSOs. To remain viable, private practitioners must be open to learning from DSOs, understanding what the consumer wants, and emulating what makes DSOs successful, while leveraging their distinctive advantages as owner-dentists.
Add Doctors and Maintain a Quality Support Staff
In spite of recent trends, one way that private practices can remain competitive is by employing more doctors and maintaining a quality support staff. Owners of private practices may consider hiring another general practitioner or bringing in an associate, which would allow the practice to offer more appointments.
Owners can also consider partnering with a specialist, such as an endodontist, orthodontist, or oral surgeon, thus making the owner's practice a more convenient option and expediting or avoiding the referral process. Owners should also be sure to employ and retain quality hygienists, assistants, and support staff, which may help differentiate their private practice from its corporate competitors.
Be Convenient
In order to compete, private practices must be as flexible and convenient as their corporate-run counterparts. This means offering a wide range of office hours so that patients have access to dental care on mornings, evenings, and weekends. If possible, private practices can maximize their availability by offering online chat functions, teledentistry services, and 24-hour call response times. Finally, private practices should accept a reasonably wide range of PPO insurance plans to ensure they are accessible to a larger pool of patients.
Embrace Advancing Technology
One significant advantage to the DSO business model is the increased accessibility of advanced technology. To stay competitive, private practice owners should familiarize themselves with advancing dental technology and prioritize upgrading their equipment and connected services if necessary, including but not limited to "same-day dentistry."
Outsource Non-Clinical Functions
Private practice owners can also compete with DSOs by using their own strategies against them. Private practice owners should take advantage of the fact that there are now many vendors in the industry that allow private owners to outsource some of their practice's non-clinical functions while still allowing the owner to maintain full equity and operational ownership. Private practices may consider outsourcing efforts to advertise the practice, generate patient reviews, process insurance, negotiate contracts, handle billing, and answer after-hours calls.
For example, a company such as TruBlu Dental Management, Inc. seeks to offer a wide range of outsourced services that allow a practice to compete with a DSO without having to sacrifice control or sell any portion of the practice. TruBlu's first offering, TruBlu Plan for Health, LLC, assists private practice owners create patient membership plans and subscription-based services, which allows practices to offer patients a fixed price on certain repeat services, such as cleanings and x-rays.
TruBlu's current endeavor, TruBlu Direct, LLC, has negotiated large group purchasing discounts for individual private practice clients, as if they were part of a consolidated entity. Finally, TruBlu Dental Network, LLC is in the process of forming a network on a state-by-state basis to secure agreements with the leading dental insurance providers in the United States on behalf of their independent dental practice members.
While many of TruBlu's offerings are still under development, this is an illustration of a business model developed to give private practice dentists the edge they need to compete successfully with large DSOs.
Keep Your Strengths in Mind
If you are an owner-dentist, you have the greatest advantage of all: control. One problem that DSOs cannot avoid is the fact that doctors will inevitably have different goals than non-licensed managers and investors in situations where management controls, but does not wholly own, a business and management does not possess the secured doctor patient relationship.
This can lead to disagreements and misunderstandings between the owner of a practice and the managing DSO, which not only serves as a significant disadvantage to dentists who want to maintain their independent decision-making power, but also may result in other difficulties in trying to run the practice. Therefore, an entrepreneurial owner who is focused on growth, has a facility that can support exponential growth, and has the right team, should always keep these advantages in mind.