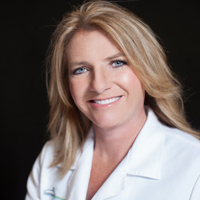 By Dr. Suzanne Ebert, vice president, dental practice and relationship management, ADA Business Innovations Group.
Everyone is happier when their pay is appropriate for their work. Yet I hear from far too many associates who don't understand how their compensation is calculated – or how much it can vary. .
It's relatively easy to understand a straight salary, typical for those working in public health, academia, or government agencies. It gets more complicated for those paid in whole or on some percentage of their overall productivity in the office, which is the more common scenario for dentists employed in private practice or DSOs. Pay is typically based on total production, billable production, or total collections in these cases.  To understand how variable take-home pay can be, let's start by defining a few key terms:
Total production: the amount the practice can be paid based on the practice's fee schedule
Billable production: the amount the practice can collect (dictated by a third-party payor)
Collections: what the practice actually collects for the procedure
Collection percentage: (collections/production) x 100
You should first consider the total production versus billable production. If the total production is equal to the billable production, it can be assumed that the practice is not a participating provider with PPO or DMO plans. If these numbers are quite different, it will be important to ask a few questions:
How will patients be distributed in the office? Will the associate see all the PPO/DMO patients while the practice owner sees fee-for-service patients primarily?
How does each plan pay? Does the practice struggle to collect from specific plans? Do some reimburse at lower rates? Is there an opportunity to renegotiate or potentially drop the lowest paying plan(s)?
 An example of associate pay
Ms. Smith comes in for a crown. The practice's fee schedule for a crown is $1,500. This is the total production. Ms. Smith's PPO allows a maximum of $1,000 for a crown and the practice CANNOT collect the difference from the patient. That makes the billable production $1,000. Per the plan, the payor pays $500, and Ms. Smith's practice bills $500. She pays $450, and the practice writes off the final $50. That means the total collection for this treatment was $950 out of a possible $1,000, for a collection percentage (of billable production) of 95%.