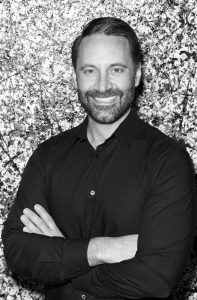 Response from Dr. Michael Gulizio, DMD, MS and founder of NYC-based Core Smiles. 
Building a practice these days is more difficult than it was when I started my practice (which was about 16 years ago). At the time I was considering building my own practice, an oral surgeon told me something that I never forgot — that it takes a year to build a day — which meant that for new dentists starting a private practice, it would take a full year of practicing until you would get to the point where you could book a full day of patients.
Today, unfortunately, this is not the case.
The introduction of private equity and venture capitalism into the dental ecosystem has changed the playing field. Dentists graduating right out of dental school are taking positions with corporate-run practices, such as "Tend" and "Dental365."
They attract young dentists with a decent starting salary because these corporate entities are funded by hedge funds, angel investors, and private equity firms. They put quite a bit of money into the practices they develop by investing in beautifully-designed clinics, the latest technology, and street-level storefront space (which, as you know in NYC, is priced at a premium).
Unfortunately, dentists who work for corporate entities are very restricted in their ability to practice as intended. The reason I know this is because one of the participants in the program that I run at NYU told me that he cannot implement some of the concepts we are educating him on.
When I asked why, his response to me was that the corporate model is purely run to ensure production numbers are met on a daily basis (which, of course, is how corporate-run entities work) and that the very refined procedures taught in my program simply "take too much time" to execute properly in a corporate setting. Some of these procedures include basic adhesive dentistry — such as porcelain inlays and onlays and porcelain veneers. As a result, this model inherently affects the quality of dental care.
Another paradigm shift that has evolved more recently is that many practices, including my own, are incorporating dental specialists on-site. For example, my area of expertise is prosthodontics, the specialty that addresses major bite problems, TMJ treatment, reconstructive implant dentistry, and, more exclusively, esthetic dentistry; however, I am not equipped or trained in periodontal procedures.
When patient treatment requires periodontal intervention, I have had to refer my patients to a periodontist in another office, and, invariably, almost every single time, patients have complained to me that they do not like having to go to another clinic. I now have a periodontist in my clinic — not only is this better for patient convenience, but it is the optimal way to address patient treatment because, on occasion, I will need to work chairside with the periodontist to ensure that my patient gets the best result.