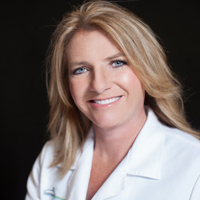 By Dr. Suzanne Ebert. Dr. Ebert built a successful dental practice from scratch. After selling her practice, she became the dental director of a federally qualified health center where she provided high quality care to underserved populations. She joined ADA Practice Transitions (ADAPT) as the ADA Advisor to provide real and tangible benefits to dentists as well as helping to address access to care issues across the country. She is currently ADAPT's VP of Dental Practice & Relationship Management.
In 1994, Kiss.com, the first modern dating website, created an entirely new type of experience. When Kiss.com launched, we could not have imagined how our routine interactions would change from face-to-face to digital over the years. Artificial intelligence (AI) was still science fiction. In less than 20 years, AI has changed how we shop, how products are delivered and how we find our life partners.
Dental practice transitions have traditionally been accomplished by a low-tech process, just like dating used to be.
By using a primarily digital environment, today's dentists can now find the perfect match (whether practice or person), manage the evaluation, and complete a transaction with greater efficiency and success. AI has the potential  to uncover great opportunities a dentist may have overlooked, similar to Netflix, StitchFix, Priceline, or other tech-first companies.
By integrating AI into practice transitions, dentistry can achieve three goals:
Better matches
Reducing the cost of the average practice transition
Providing coaching to help dentists navigate their transitions
Why it's vital to find the correct match
Picture your dental utopia. Now imagine what happens when your utopia clashes with established office norms. Perhaps you expect the office to run highly efficiently with shorter appointments, but your patients and staff expect you to listen to all the details of their personal life. With that kind of mismatch, someone is bound to be unhappy. You may dread going to work, your staff may quit, or your patients may go to another dentist.
It is why a dental practice transition model should be rooted in matching dentists with shared philosophies of care.
In talking with dentists, I have heard far too many stories of those who settled in a practice that wasn't quite right, only to leave a year or two later. When that happens, everyone loses: the practice, the staff, and the patients.
Blending technology with a human touch
At ADA Practice Transitions (ADAPT), when you create a profile to buy, sell, join, or hire, you fill out an in-depth questionnaire that enables you to share your personal preferences. A series of filters then process the profiles to show the (human) ADA Advisor several potential matches and rank them according to how well the profiles align. Next, the Advisor validates the suggested matches, applying feedback and additional input they have received from you and the other dentists, ultimately enhancing the matching algorithm with a transition expert's human touch.