Nov 2
2022
Should You Scale Your Dental Practice To Maximize Value?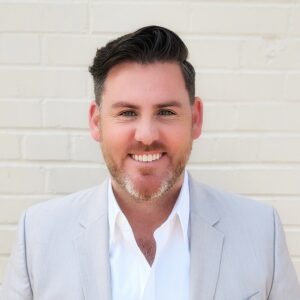 By Matt Zolfo, merger and acquisition consultant, Professional Transition Strategies.
Dentists and all other types of healthcare providers who operate one or more offices as a business will reach a point when it's time to make a career transition. It could be because a dentist with a solo practice wants to sell the business and retire. Or maybe a dentist wants to expand into new locations, join a dental group through a merger or acquisition deal or sell the practice to a dental service organization (DSO).
In every case, the actions the dentist takes prior to the transition will ultimately affect the outcome by creating or losing practice value. The value of a dental practice is always in motion; it is either gaining or declining in value, never static. So, to enter a transition period in a position of financial strength, dentists need to identify a practice transition timeline and maximize practice value at the right time. Here are some factors to consider to build value.
Optimize Your Practice With Greater Productivity
Increasing practice productivity is one way to add value, and there are two ways to do it: Welcome new patients to the practice or offer more services to existing patients. Whether you intend to scale up by expanding to new locations or are looking to improve practice value, it's critical to optimize efficiency at your current location before taking any other steps. Your choices for optimization will depend to some extent on your current physical facility.
Your location's size, layout and diagnosis infrastructure like CAD/CAM, lasers, radiography, etc., are relevant because in theory, a practice that focuses mainly on preventive dentistry needs two full-time hygienists to drive demand for restorative work. In a solo practice, five operatories are ideal because they allow the dentist and hygienists to take care of scheduled patients and have room to manage emergencies, overflow whitening, walk-ins, etc.
The average facility varies by region, but generally speaking, if you add professionals (dentists or hygienists), you must have the infrastructure in place to support their work. If that's not possible in your current location, you can either upgrade the current infrastructure by expanding the facility or adding office hours to offer more appointments (early or late weekday hours, weekend hours, etc.).
Find the Right Work-Life Balance
Another factor to consider when thinking about ways to maximize practice value is that some choices entail trade-offs that can affect your work-life balance. For example, if you add professionals to your team and/or expand into new locations, you'll spend more time managing people and facilities. It's important to make sure you're okay with that by identifying your personal quality-of-care threshold and being mindful of it while making decisions.
Some highly successful practices are owned and managed by dentists who willingly accept a higher level of fixed overhead in exchange for more personal time. Some extend their reach by adding partners, hiring more support staff and/or keeping longer office hours so they can work shorter shifts to have more family time. It can work well if everyone agrees on the priorities.
The bottom line is that each dentist needs to find their own equilibrium, and many factors are critical in finding that balance, including the number of people you manage and the types of procedures you perform. The practice will require capacity to achieve the right balance, so identify your comfort level and act accordingly.
Create Systems that Support Scaling
Before making a decision to open more practices, it's critical to understand that more locations won't automatically translate into higher value. In the old days, productive dental practices were routinely valued at 75% to 80% of collections, but that is no longer the case. There are many new players in the market today, including equity capital groups that are buying multi-site practices at a faster clip than ever before, so the rules have changed.
A multi-location group practice might have one site that earns most of the revenue while the other offices lag behind. The disconnect can have a major impact on practice valuation. Also, about 85% of costs are fixed, so adding overhead in the form of leases, operatories, staff, etc., cuts transaction value if not fully optimized. So, optimizing existing locations first is the key.
Even then, the management approach you use with locations one and two won't serve you as well if you open a third practice. When you operate three or more practices, you'll need more formal systems and policies as well as additional leadership in place to handle an expanded operation, especially if you plan to engage in full-time clinical work as the practice owner.
If you're planning to manage more than two locations, systems to handle compliance, marketing, equipment, maintenance, finances, etc., are crucial. Three locations is typically the threshold required for adding systems, policies, leadership staff, etc. Once you put these elements in place, you'll have the foundation you need to continue scaling.
Trust Data Over Instincts
When you put systems in place to handle scaling, they'll produce data that can help you increase practice efficiency and make better business decisions. As an example, you might find that it's more profitable to add dental assistants to free up time for hygienists who are already on board rather than trying to find another hygienist, which can be challenging in this labor market. Data can also serve as a cornerstone for building effective policies and procedures.
Data can drive decisions about where to open new locations too. Businesses like Burger King, Starbucks, Target, Home Depot, etc., invest hundreds of millions in research to decide where to open new locations. As a dentist, you have your own dataset to tell you where to expand: ZIP code information from your patients.
All practices have a geographical "sphere of influence" from which most patients are drawn; the size of the sphere will depend on whether your practice is urban, suburban or rural. In a densely populated city, it might be measured in blocks. In a rural area, it could be as large as 45 miles. By analyzing patient ZIP codes, you can identify areas outside your sphere where patients live, giving you valuable clues on where a new office might be successful. A realtor with dental-specific experience can also help you pick the right location.
Define Your Time Horizon
Since practices are always in either growth or decline mode, it's critical to establish a time horizon and look for ways to build practice value so that you get the most value out of an eventual transition. Timing is everything, so know whether you're five, 10 or 15 years from a transition and plan your strategy accordingly.
Start with the end goal in mind so that you have a strong track record of growth (at least two to three years), which you can achieve by optimizing operations at current locations and/or expanding into new ones. Also consider working with merger & acquisition advisors to help you plan, and make sure you have a team with dental industry expertise that can help you cover finance, brokerage, construction or accounting needs.
Partnering with an organization with dental-specific experience is important since the sector has unique challenges and opportunities. With the right partner, you can understand all of your options thoroughly and scale your practice to maximize value when you're ready to transition to a new phase in your career.